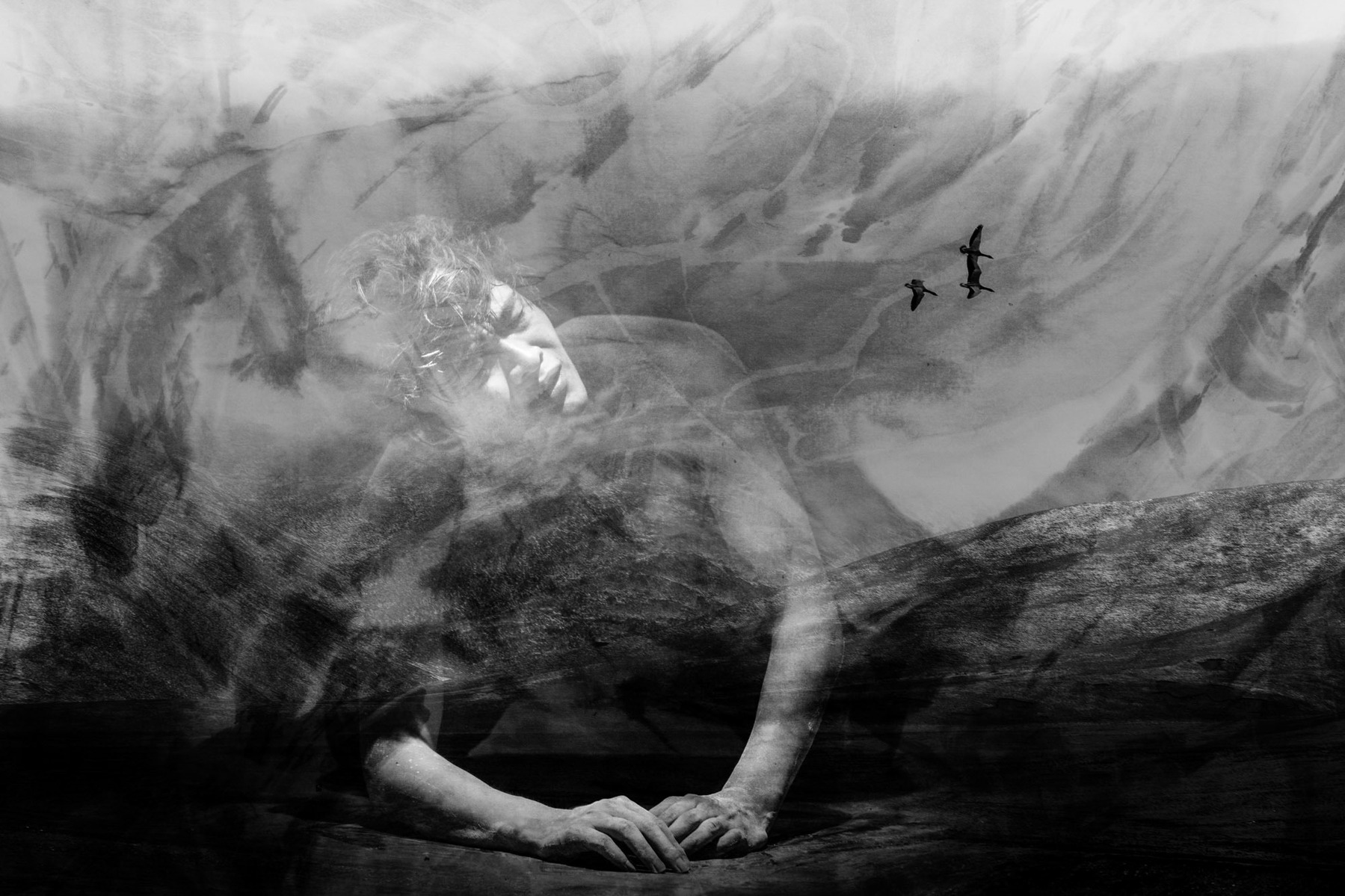 This series of pictures is the result of the collaboration between Chinese Tibetan choreographer Laba Zhaxi and Laurent Hou. The collaboration included a road trip in Qinghai (from Qilian's mountains to Qinghai lake), shooting dance in Qinghai and in Beijing.
"Jue", which could be roughly translated by "awareness" or "perception", is a performance that Laba Zhaxi created by mixing contemporary dance with Tibetan culture.
This series of pictures is Laurent Hou's personal take on the same subject. The photographer aims at creating complex works that challenge perception and create powerful emotions. He decided to combine the dancers' powerful body language with the snowy and misty landscapes of Qinghai that left a deep and almost mystical impression on him. Laurent Hou also wanted to add a more personal element to the pictures in order to make them even more expressive and to give them a painterly look. As he has been painting from a very young age, he decided to make paintings and include them in the pictures. Although he used traditional Chinese ink and paper, he also resorted to more contemporary techniques, like dripping inspired by Pollock. He painted at night very intuitively, listening to music in order to be in the right emotional flow.
Pictures in this series are therefore composed of three pictures that are combined using various post-processing techniques: a landscape photography, a photography from the original dance show, and a photography of a painting by the photographer himself.
The pictures bring the viewer into a dreamy world which challenges his perception. It is an imaginary trip in which dance, photography and painting meet, as well as traditional and contemporary culture.